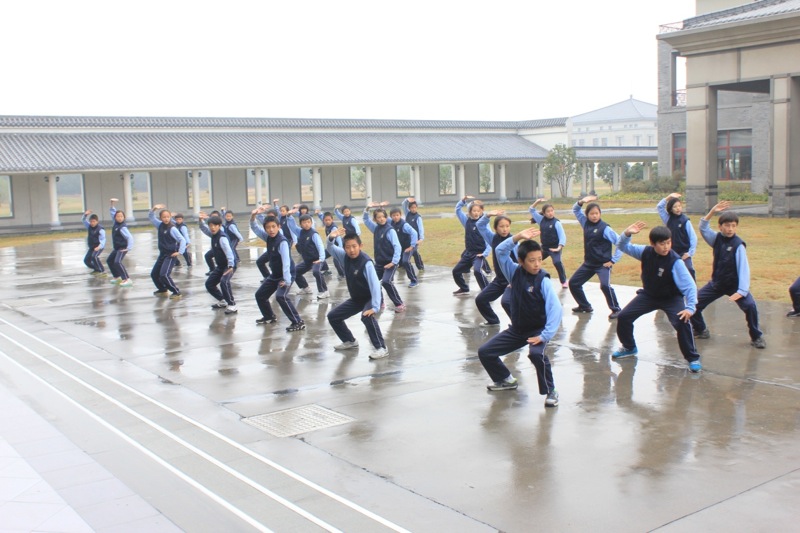 Our Concept: 
Combine traditional Chinese education with western experiential education. 
Use knowledge gained through life science to practice the spirit of humanity.
Education Goal: 
Our program combines physical, mental and spiritual aspects to form a learning environment where we educate kids to be open minded, healthy, have good ethics and get a good education. 
Program Specialties:
Teamwork: The participants will learn from experience to achieve their goals as a team as well as personal growth.
Learning by Doing : Provide a healthy environment where students can learn about themselves and develop a strong character through their experiences. 
Focus on ethics education, human empathy, traditional culture & outdoor education. 
Kids develop foreign language abilities & develop a broader understanding of the global community.

Lesson Plans: 
Healthy Living: Students will study simplified Chinese medical theory in order to eat healthy diets and lead healthy lives. 
English Program: In cooperation with the education department of Columbia University a curriculum has been written to develop students' global understanding and awareness. It focuses on the humanitarian development of students. 
Traditional Chinese and English reciting: Every student will learn to recite 10 Classic Chinese texts and 60 English analects.
Class Content: 
Regular Classes: Traditional academic subjects.
Outdoor Education Class: Nature (plants, animals); Environmental and Physical Training classes.
English Class: Reciting, Music and Conversational Classes. 
Culture Class: Traditional reciting and humanities.
Spiritual Education: Meditation, Calligraphy and Etiquette. 
Extracurricular activities: We will work with international educational organizations to set up learning centers of different subjects and styles.
Special Activities: Once a week-Outdoor Program, Once a month-Combined Curriculum Class, Once a semester- 3 day Experiential Education Camp.

Curriculum Development Committee: 
The members are from Europe, USA, Japan and China. The director is Master Nan Huaijin.
Dormitory: G1-G6 
All students should live at the school. Students from G1 and G2 have the option of staying at school or going home on every weekend. Students from G3 to G6 must stay at school on "odd weekends" since they have compulsory courses. They have the option of going home or staying at school on "even weekends". During the summer and winter holidays, all dormitories will be closed and all the students are required to go back home.
We help students learn how to complete daily chores independently. 
We provide a safe and supportive environment for students to adjust to communal school living. 
Students learn to take responsibility for themselves.
Student Recruitment: 
General applications are for Fall semester admissions for Grade1- Grade5. We do not accept Grade6 transfer students. Occasionally, we may accept applications for Spring semester admissions if we have a vacancy.