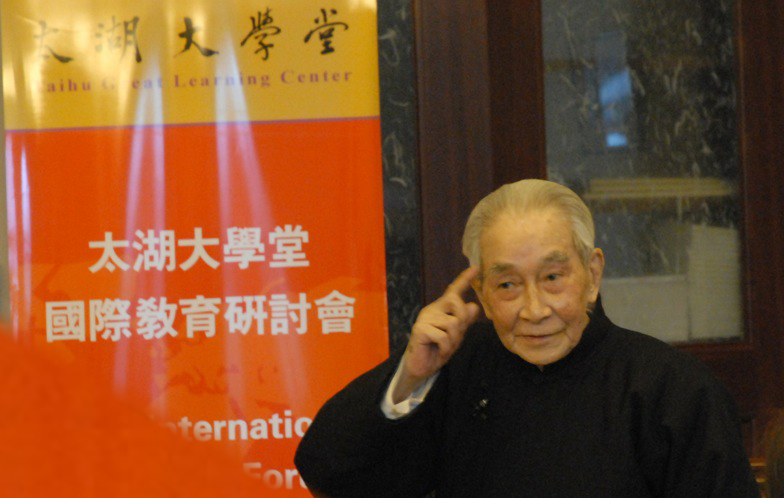 Master Nan Huai-Chin
Master Nan Huai-Chin was born in Nanzhai Dianhou Village, Leqing City in 1918. Although he benefitted from his parental direction in his youth, Master Nan still studied various Confucian and Taoist works. He was one of the second term graduates of the Chinese Martial Training Class of the Zhejiang National Martial Arts School, as one of the tenth term graduates of the Political Research Class of the Central Military Academy, and as an undergraduate of the Social Welfare Department of Jinling Academy. Master Nan dropped out of school for military service at the border region of south-west China. There he became General Manager of Mount Daliang & Mount Xiaoliang Planting Company and General Commander of the self-defense regiment when his troops were stationed in an open wasteland during the Anti-Japanese War. Master Nan became a military commander in the Central Military School after his return to Sichuan. Soon Master Nan committed himself fully to his study of the Buddhist Sutras, and went on a three-year meditation retreat in the Daping Temple of the Emei Mountains. Master Nan later traveled to Tibet to learn the teachings of Vajrayana Buddhism. It was there that Kunga Hutuktu, a high-ranking tulku of the Kagyu School, also verified Master Nan's enlightenment and gave him a title of "Vajra Master". Soon after, Master Nan became a professor in the Yun Nan Academy and Sichuan Academy.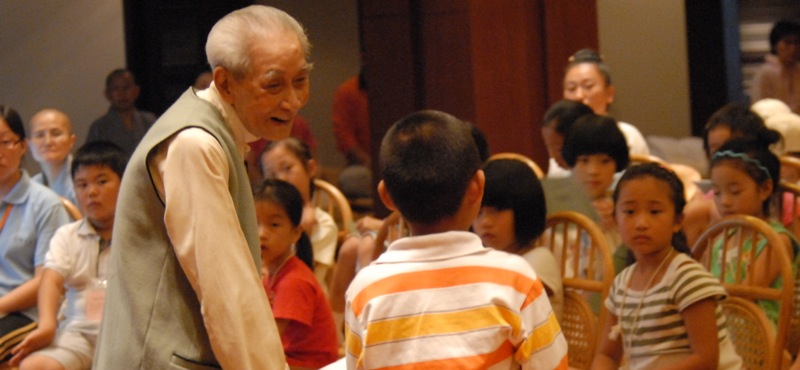 After he moved to Taiwan, Master Nan became a professor of the Chinese Culture University, Fu Jen Catholic University, National Chengchi University, and several other universities & academies as well. He went to the U.S.A. in 1985, and then lived in Hong Kong in 1988. Later he was invited to act as a bridge for the peace talks between the Mainland and Taiwan by both governments. In the year 2000 (at the age of 83), he founded the Western-Eastern Agriculture Science Corporation and made the decision to open the Taihu Great Learning Center. In 2006 (at the age of 89), the Taihu Great Learning Center started in Wujiang, Suzhou and Master Nan kept giving lectures there from then on. 
When he lived in Hong Kong, Taiwan, and America, he set up the Western-Eastern Culture Essence Association, Laogu Culture Enterprise Stock Limited Company, Western & Eastern Culture Academy in Virginia, America, Chinese Culture Academy in Toronto, Canada, and the International Culture & Education foundation in Hong Kong successively. He donated for the victims in the floods in Taishun and Wencheng. And he also created the Nans Medicine Science Foundation and Agriculture Science Foundation in Taiwan. He then rebuilt his former residence in Leqing and transferred it to the local government as a culture & health center for the old and young. It was well known that he made great contributions to build the meditation hall for the Nan Putuo Temple in Xiamen and the Jin-Wen Railway.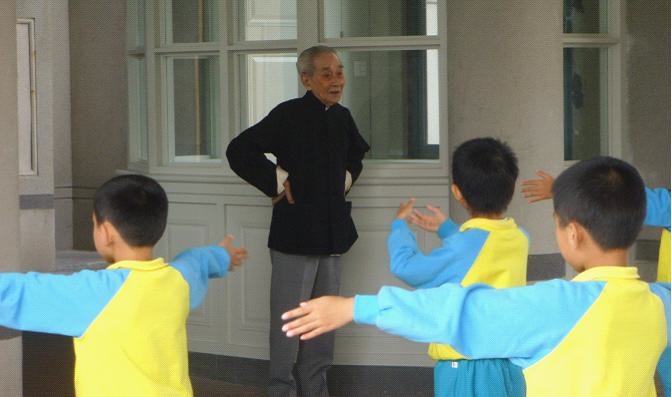 Master Nan devoted his whole life to the study & practice on life sciences, and transmission of Chinese traditional culture through generations. His works cover more than fifty varieties involving the Confucianism, Buddhism and Taoism, such as Lun yu bie cai, Mengzi pang tong, Daxue wei yan, and Laozi ta shuo and more. Some of his works have been translated into eight foreign languages including English, French, Dutch, Spanish, Portuguese, Italian, Korean, and Romanian. Master Nan held lectures in Europe, America, and Japan. Master Nan helped set up the Nan Huai-Chin School in Washington University in the U.S.A.. Some of his own students made huge investments under the name of Nan Huai-Chin for the Guanghua Foundation in China, and given financial aid rewarding professors & students for their excellent research in more than thirty famous universities.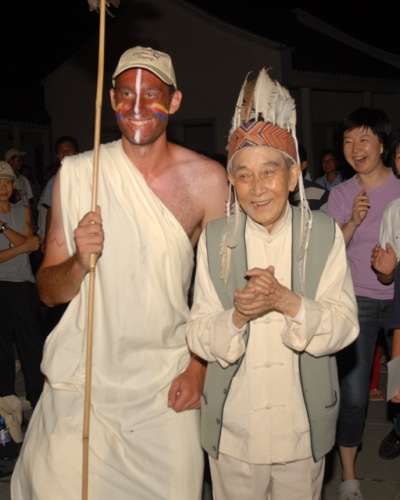 In the most recent 20 years, Master Nan was dedicated to early childhood intelligence development, and promoted reading traditional classic texts focusing on Chinese, English, and Math equally for the sake of transmission of Chinese traditional culture through generations. In 2008 (at age 91), Master Nan founded the Wujiang Taihu International School, which integrated the experience and culture of the ancient & modern, and the Western and Eastern countries. The WTIS explores different paths to essential education.
Master Nan was also invited by national scholars to conduct a study on the interruption of the Yellow River, and the south-north diversion project. Master Nan promoted to set up the Cantian Water Resource Project Academy and funded it. Due to his early foundations in scientific research, Master Nan always tried his best and never cared about any ridicule.
Due to his great accomplishments, Master Nan's interesting life is difficult to be understood by the common person. Master Nan shared various honorable titles such as Master of Chan and Master of the Chinese culture. 
At the age of 95, Master Nan passed away peacefully in the Taihu Great Learning Center just before Mid-Autumn Day 2012.